Decalcomanie Gallery 0.2.2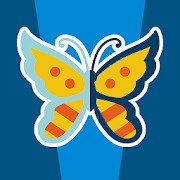 Download
6.0

0.2.2

65 mb
142

22-03-2020, 15:10
Decalcomanie Gallery is an application that helps you relax in the middle of a hard day's work and take your mind off the hustle and bustle. With our application you will feel like a real artist, who will create such masterpieces that people will give more than 1.000.000$ for them. You can draw a few paintings and arrange an exhibition with an auction, or you can include the Internet and play online with another player in a competitive mode. The essence of it is that you both receive the original painting, and for a certain period of time you must most accurately recreate the original. Wins the one whose work will be better. Defines all the artificial intelligence that reads the main details of the painting. Buy new brushes, paints, paper to make your paintings more vivid and colorful.
Key features of Decalcomanie Gallery application:
Shop with accessories;
Exhibitions and auctions;
Rival with real players;
Regular updates.
How to install (update)
Install Split APKs Installer;
Launch SAI and click "Install APK", then select the downloaded zip archive or .APKS file;
The application must install successfully, after which you can play;
If errors occur, write in the comments, we will be happy to help you.
Download Decalcomanie Gallery 0.2.2 for Android
How to install? (Instruction)
Update request