Triangle Jump Hero - Free Hyper Casual Arcade 2020 1.0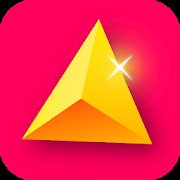 Download
4.4

1.0

13 mb
201

3-05-2020, 21:07
Triangle Jump Hero - Free Hyper Casual Arcade 2020 is a brand new and crazy, unrealistically hardcore game with unique Pop The Lock and Flappy Bird styles.  In this game, you will be able to experience a wide variety of emotions.  From pleasure and relaxation to rage and anger.  Here, your main character will be an ordinary and unremarkable white triangle.  You, in turn, will find yourself in a completely enclosed and closed space, where there will be different obstacles.  The mechanics are such that you will move clockwise and your task will be to collect the crystals, overcoming all the difficulties.  With each level it will be several times heavier and more difficult, because the obstacles will become faster and also appear quite suddenly.  Go through level after level and get rewards that you can spend on changing your skins.  Control will not be difficult at all.  After all, all you need to do is stomp on time.  Download the game from our site right now and get a series of different emotions!
The key features of Triangle Jump Hero are Free Hyper Casual Arcade 2020:
Crazy gameplay;
Unforgettable emotions;
Huge amount of skins;
Complex and numerous levels;
One-handed control;
And much more is waiting for you!
How to install (update)
Install Split APKs Installer;
Launch SAI and click "Install APK", then select the downloaded zip archive or .APKS file;
The application must install successfully, after which you can play;
If errors occur, write in the comments, we will be happy to help you.
Download Triangle Jump Hero - Free Hyper Casual Arcade 2020 1.0 for Android